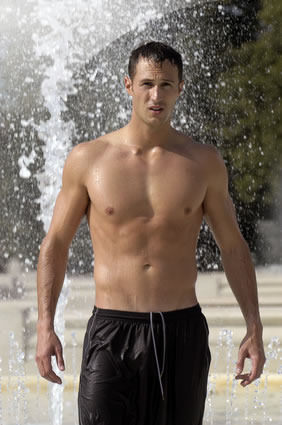 Hey, all you guys out there. I'm here to share my personal story of success regarding my experience dating online, and how you can make personal sites really work for you, too.
It all started eighteen months ago when my boyfriend of six years and I broke up. It was a gut-wrenching ending to a relationship that I thought would last my whole life. After it ended, I went into a three month tail-spin. I did nothing but sit in my apartment, eating junk food and feeling sorry for myself. Then a friend suggested that I make a profile on gay.com, and the rest, as they say, is history.
I was extremely hesitant at first, because I'm kind of shy and I'd never been on a site like that before. I had to be pushed into it, but then when I signed up and saw HOW MANY guys were out there looking for other guys, it encouraged me. Soon, cruising gay.com became a regular hobby of mine. I would get on at least every two days to chat, flirt, and just see who else was on there.
Soon, I started recognizing some familiar profiles, and lo and behold, some relationships developed. The more I chatted, the easier it became, and the easier it became, the more hot guys started to know my profile. Soon I was spending hours a day on this website. I would log in on my lunch break at work just to see what new messages I had waiting for me. I literally had over twenty guys in my area that I chatted with on the regular.
After several months of gaining my confidence back via online chats, I got up enough gumption to schedule a few dates. So far, over the past year, I've had at least one date every two weeks, and generally more than that. Sometimes, I go on three dates in a single week. Having been committed for so long, I'm continuing to keep my options open, but there are SO MANY possibilities for me out there.
I think that soon, one of my "casual acquaintances" may become something more. I owe everything to gay.com, and my best friend who showed me the way. I'll keep you posted on how it goes…